L'ottobre 1941 segna l'inizio dell'attività vinicola dell'attuale azienda agricola La Collina , già frutto di interesse agricolo risalente al secolo precedente, sempre caratterizzato dalla coltivazione della vite, olivo e frutta.
Bianchini Augusto (1915-1992) fu l'iniziatore dell'attività enologica e svolse anche quella di vivaista per la produzione delle piante di olivo che diffuse ampiamente nel territorio provinciale. Attualmente la tradizione di famiglia continua e lo testimoniano la presenza di una cantina tecnologicamente all'avanguardia e moderni impianti di frutteto, vigneti e oliveti.
L'Azienda Agricola La Collina si sviluppa su trenta ettari di collina arborata ( vite 18 ha – olivo 9 ha – pero 3 ha) e sono ubicati per la massima parte nel comune di Cartoceto e in parte su quello di Serrungarina, territori in grado di offrire terreni, clima, esposizioni, fama e cultivar, ottimali tali da costituire un terroir; espressione qualitativa, e spesso gustativa, della capacità vitale dell'ambiente data dalla relazione uomo-natura.
On the 18th of October 1941 the wine production of the present farm "La Collina" began; this was the result of agricultural activities born in the previous century, characterised by grape, olive and fruit growing. Mr. Augusto Bianchini (1915-1992) was the first who also created olive-tree cultivations and spread the result of this activity in the provincial territory. At present the family tradition is going on; this is witnessed by the existence of a very technological cellar and modern equipment of orchards, vineyards and olive-groves.
La Collina Farm extends on thirty hilly hectares planted with trees (grapevines on 18 hectares – olive trees on 9 hectares – pear-trees on 3 hectares).
Most of them are situated in Cartoceto and part of them in Serrungarina. Cartoceto, the olive growing land, can offer optimum fields, climate, exposures, fame and cultivar; quality and taste expression of the environment vital capability given by the relationship between human being and nature.
SCARICA QUI IL NOSTRO EDUCATIONAL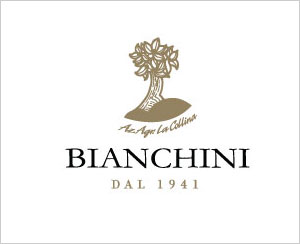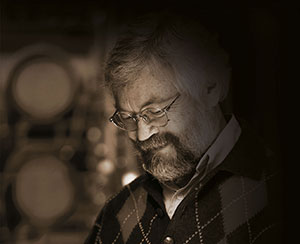 BIANCHINI
Via S. Anna, 33 – 61030
Cartoceto (PU) Italy
Tel – Fax +39 0721 898440
Cell +39 329 2312636
info@sangiovese.it
PRODUZIONE OLIO BIANCHINI


Aroma di fruttato medio-intenso che richiama nettissima la foglia di carciofo, il pomodore verde e la mandorla acerba. Al palato complesso, netto il gusto che, inizialmente dolce vira verso il piccante e l'amaro: un olio armonico, fragrante, vigoroso e ricco.
Impiego suggerito: Crudo: piatti molto raffinati della cucina mediterranea. In cottura: arrosti e fritture.
Medium-intense fruit aroma recalling artichoke leave, green tomato and unripe almond in a very definite way. When tasted, at the palate it is complex, clear is the flavour which is sweet at the beginning, then turning into spicy and lightly bitter: an harmonious, fragrant, full-bodied and rich oil.
Suggestions for use:
Raw: very particular dishes of the Mediterranean kitchen.

Aroma di fruttato deciso ed erbaceo, con note di floreale. Al palato esprime una buona fluidità e persistenza gustativa accompagnata da ben modulati ed equilibrati toni di dolce, amaro e piccante.
Impiego suggerito: Crudo: pesce, carni bianche, verdure cotte, bruschette. In cottura: arrosti e fritture.
Clear and herbaceous fruit aroma, with floral reflexions. When tasted, at the palate it expresses good fluidity and gustatory persistence associated to  well-balanced and modulated sweet, light bitter and spicy flavours.
Suggestions for use: Raw: fish, white meat, cooked vegetables, bruschette (toasted bread). For cooking: roasts and fries.

Blend di oli monovarietali (Raggiola, Leccio, Frantoio, Moraiolo, Pendolino, Maurino) in proporzioni varie originate dalla più qualificata composizione chimica e qualità organolettica. Aroma di fruttato intenso di grande pulizia e complessità organolettica. Affascinano il bel colore verde vivo e i profumi fruttati, eleganti, di intensità pronunciata, con note di foglia fresca, mandorla, pomodoro e carciofo. Al gusto si apprezzano l'armonia esemplare e il bel nerbo, animato dalle componenti amaro piccante ben avvertite.
Impiego suggerito: Crudo: minestre di legumi, graminacee e verdure, carni rosse alla brace, carpaccio, pinzimonio, insalate fresche. In cottura: arrosti e fritture.
Blend of one-type oils (Raggiola, Leccio, Frantoio, Moraiolo, Pendolino, Maurino) in various proportions coming from the most qualified chemical composition and organoleptic quality. Intense fruit aroma with characteristics of great clearness and organoleptic complexity. Fascinating are the beautiful lively green colour and the fruit fragrances which are elegant, extremely intense, with scents of fresh leaves, almond, tomato and artichoke. When tasted, you can appreciate the exemplary harmony and nice vigour made lively by the well evident spicy-bitter components.
Suggestions for use: Raw: vegetable and herbaceous soup, barbecued red meat, carpaccio, dip made of olive oil, fresh salads. For cooking: roasts and fries.